Get started today with Amicus Online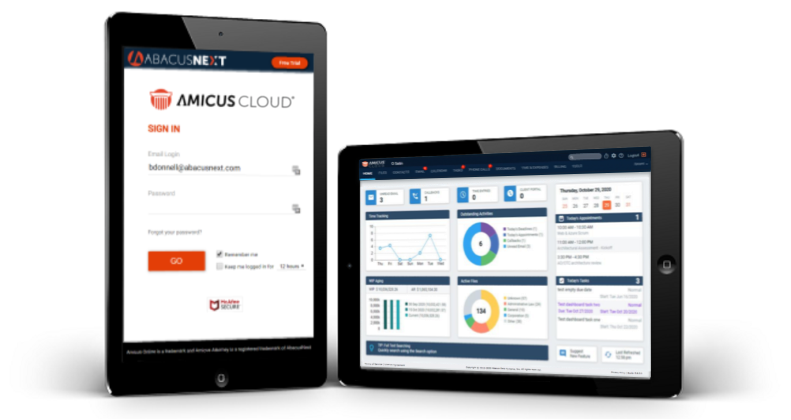 Getting Started is So Easy!
There's nothing to download, nothing to install!
Use Amicus Online™ for free for the first 21 days. After that, if you like it – and we're sure you will! – just put in your credit card and keep going. It costs just $49/user/month if billed annually, or $59/user month-to-month, and you can cancel anytime.

No Credit Card Required

Please select the type of free trial you would like:
Don't worry, you aren't committing to anything and you can change your email settings at any time. If in doubt just choose the red option with sample data.

Security Confirmation
Amicus Online is about to create a fully functional sample email account for you. In doing so we are immediately incurring a cost, and are providing you with a tool that can be abused if you were not genuinely a law firm seeking a free trial of Amicus Online. Accordingly we need to ask you to take a simple step to confirm that you are who you say you are.

Please provide your mobile phone number so that we can send a verification code.